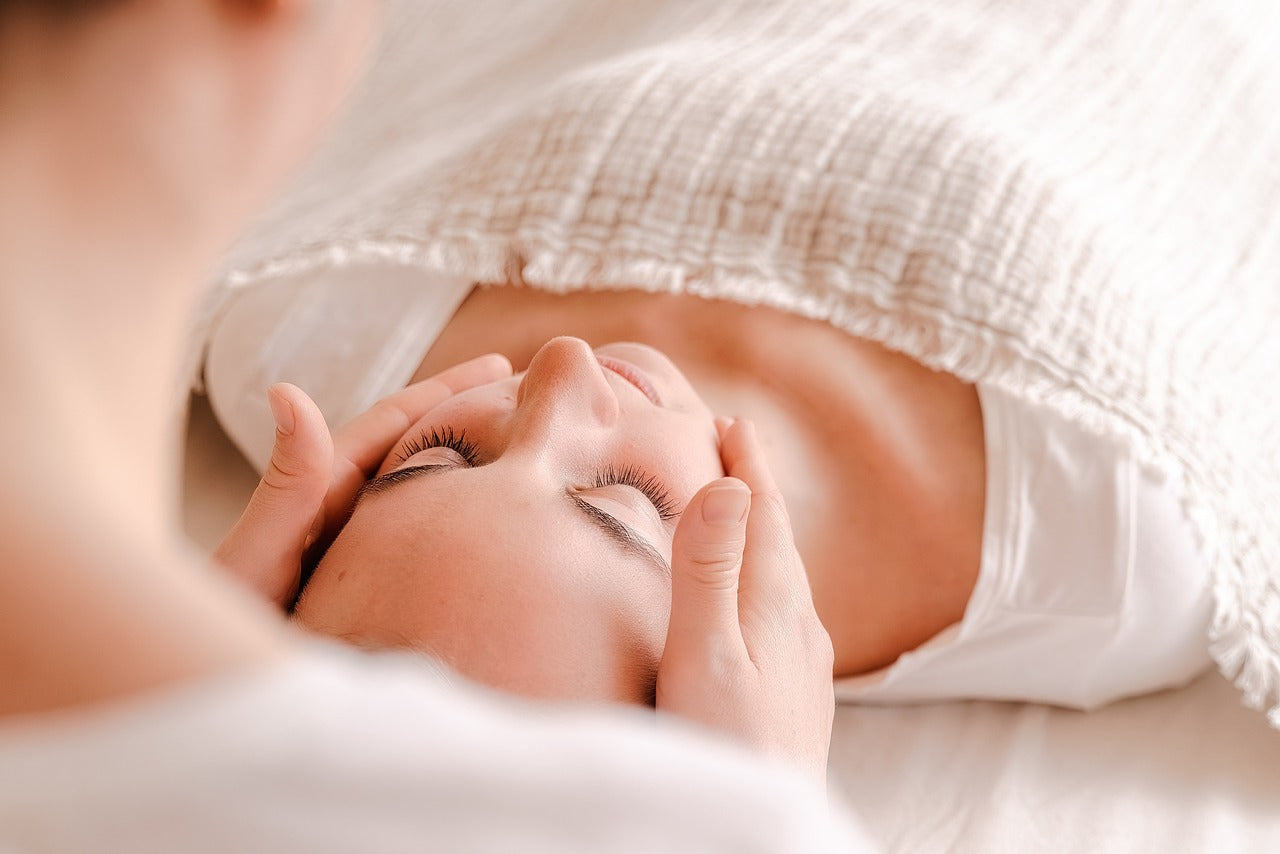 Is Craniosacral Therapy Something You Should Try?
A few weeks ago I wrote an article on alternative types of health practices.

I talked about things like chiropractic, acupuncture, and even EMDR (Eye Movement Desensitization and Reprocessing).

The truth is there are all kinds of alternative health treatments you can try, and many of them aren't going to do a lick of good.

However, there is a handful (like the ones I mentioned) that really could help you achieve relief from nagging pain, or help you escape emotional trauma (and more).

Craniosacral therapy is one of these alternative health options.

If you've ever gone to a chiropractor you may have heard them talk about craniosacral therapy. Some chiropractors augment their treatments with it, and others usually work with a therapist or have one on standby to help with tough issues.

It's NOT an incredibly popular treatment, but if you've ever struggled with stress and tension-related problems, PTSD, temporomandibular joint syndrome (TMJ), migraine headaches, traumatic brain, and spinal cord injuries, chronic neck and back pain, issues with the central nervous system, chronic fatigue, neurovascular or immune disorders, scoliosis, or connective tissue disorders…

Then it may help you find the relief you're looking for. 
What is Craniosacral Therapy?
Craniosacral therapy, otherwise known as cranial sacral therapy (CST), is similar to massage, or chiropractic in that a trained therapist can help to manipulate the bones in your head, lower back, and spinal column in order to help realign your body so that it functions as it's designed to.

The wonderful thing about CST is that it doesn't require a never-ending series of sessions to help deliver relief.

That, and it's non-invasive and quite gentle (as opposed to deep tissue massage).

By applying gentle pressure on the neck, back, lower back, as well as the cranium (and sometimes even the front of your face) a practitioner can effectively help to undo years of stress buildup.

The way it's believed to work is similar to chiropractic, in that, our bodies are supposed to have a natural alignment. Years of stress, impact, and physical trauma can cause our body's cerebrospinal fluid not to move through the body as it should naturally. By subtly manipulating the many bones of the lower back (including the pelvis) upper back, and skull "blockages" of the cerebrospinal fluid can return to their normal function which is believed to promote your ability to heal from physical and mental trauma.

Now, I will make note that there are some serious objections to CST and the claims around its effectiveness.

For instance, the claim that CST can actually move the bones in the skull has been met with skepticism, and studies support the notion that skull bone movement is nearly impossible to achieve through manual manipulation.

As the Journal of Orthopaedic & Sports Physical Therapy wrote in 2006:

"Despite more than 50 years of investigation & the promotion of CST by some practitioners, there remains a void in credible evidence supporting the ability of these techniques to alter the movement of the cranial sutures or improve patient-centered outcomes."

But, does that mean it doesn't work?
The Science Behind CST
There isn't a ton of research around CST.

However, there is quite a bit of anecdotal evidence that shows it's super helpful in helping people destress and feel better.

The good news is there are some studies on CST supporting its use for various ailments.

Medical News Today writes: 
A 2010 study examined the effects of CST on people with fibromyalgia. A total of 92 people with the condition received either CST or placebo therapy for 20 weeks. Results showed that those who underwent CST experienced improvements in medium-term pain.
Another study on CST and fibromyalgia suggests the therapy may reduce anxiety and improve the quality of life in those with the condition.
A study on the impact of acupuncture and CST on adults with asthma reported that both therapies had potential benefits when used alongside conventional asthma treatment. However, combining CST and acupuncture showed no benefit over either therapy alone.
And in 2009, a study indicated that people affected by urinary tract symptoms owing to multiple sclerosis benefited from an improved quality of life because it helped them empty their bladder with increased efficiency.

CST is certainly a nebulous practice, I don't deny that.

But, it's definitely something to consider if you have health conditions you want to be addressed that typical treatments haven't worked to resolve.