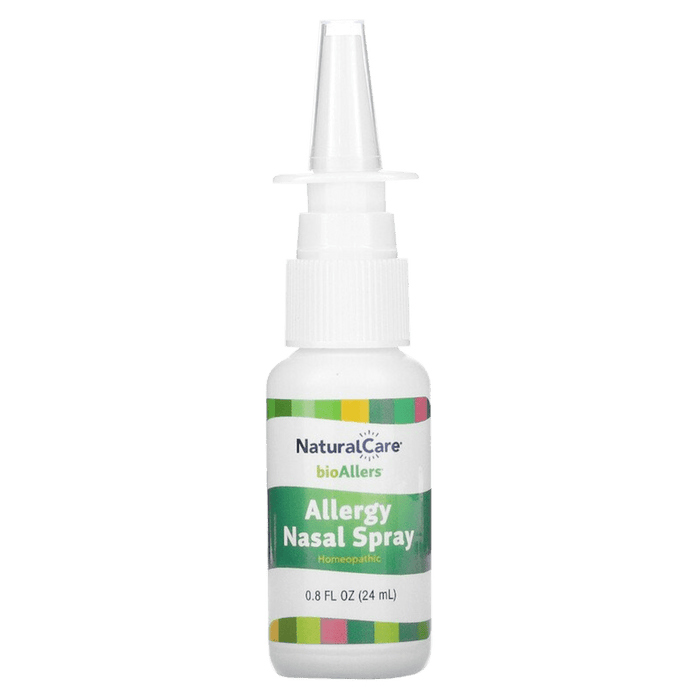 BioAllers Sinus & Allergy Nasal Spray - 0.8 oz.
Sale
Sale
Original price
$ 13.00
-
Original price
$ 13.00
BioAllers Sinus & Allergy Nasal Spray offers sinus relief due to allergies or colds including inflamed sinus passages, dry nasal membranes, sinus pressure, congestion, runny nose, and sneezing. 
Supplement Facts
Active Ingredients: Adrenalinum 6X, Allium cepa 6X, Ambrosia artemisiaefolia 12X, Echinacea angustifolia 6X, Gelsemium sempervirens 6X, Sanguinaria canadensis 6X, Sticta pulmonaria 6X, Kali Iodatum 9X
Inactive Ingredients: benzylkonium chloride, benzyl alcohol, potassium chloride, potassium phosphate, purified water, sodium chloride and sodium phosphate
Directions Adults and children 12 years and over: Use 2 sprays in each nostril every 4 hours or as neeed.
Children 2-12 years: Use on half the adult dosage 
For children under 2 years consult a health care provider.
This homeopathic product is based on traditional homeopathic practice and theory. The FDA has not evaluated this product and is not aware of scientific evidence to support homeopathy as effective.