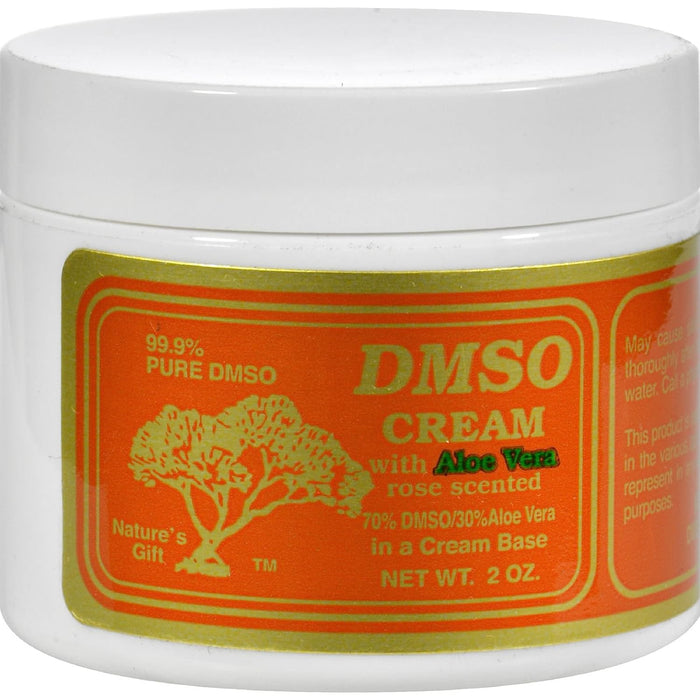 DMSO Cream Rose Scented - 2 oz.
Sale
Sale
Original price
$ 17.00
-
Original price
$ 17.00
DMSO Cream could be your all-natural solution to some of the most uncomfortable and irritating skin issues. But the relief could go even deeper than that...
This beneficial skin cream is formulated to easily absorb in your skin where it can reduce swelling and discomfort. In fact, DMSO may even be able to support the relief of muscle and joint pain.
DMSO Skin Cream May Support:
Reducing pain or swelling
Use as an antioxidant
Reducing joint swelling in legs or arms
Alleviating insect bites, acne, or other skin irritations
Label Information
Ingredients:
70% DMSO (99.9% Pure DMSO)
30% Aloe Vera

Other Ingredients: cream base.
Recommended Use:
Sold As A Solvent Only: This product is intended for use as a solvent only. The choice of the process used in the various applications is the sole responsibility of the user. It is unlawful to represent in any way that this product is useful or safe to use for medicinal purposes.
Warning:
May cause skin irritation. Avoid contact with eyes, skin, and clothing. Wash thoroughly after handling. In case of eye contact, immediately flush eyes with water. Call a physician. KEEP OUT OF REACH OF CHILDREN.
*These statements have not been evaluated by the Food and Drug Administration. This product is not intended to diagnose, treat, cure or prevent any disease.