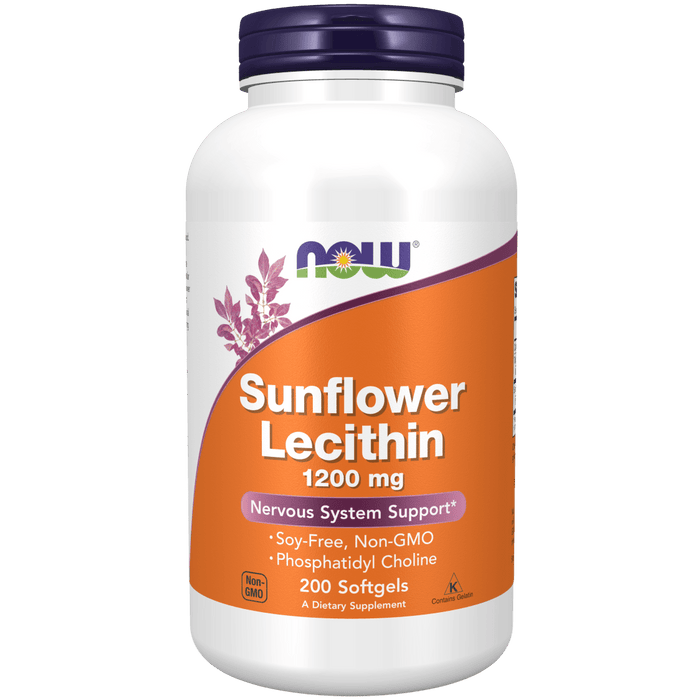 Now Foods Sunflower Lecithin 1200 mg - 200 Softgels
Sold out
Original price
$ 40.00
-
Original price
$ 40.00
1200 mg
Phosphatidyl Choline
NOW® Sunflower Lecithin has phosphatidyl choline, the most abundant phospholipid in the cell membrane, where it plays a key role in cellular signaling and synaptic function.* NOW® Sunflower Lecithin also naturally abounds in phosphatidyl inositol, phosphatidyl ethanolamine, and essential fatty acids. Lecithin in the diet aids in emulsifying fats, enabling them to be dispersed in water; and as a choline-containing phospholipid, its choline is easily absorbed and utilized by the body.* NOW® Sunflower Lecithin Softgels are non-GMO and soy-free.
Natural color variation may occur in this product.
Please see the Supplement Facts tab for a full listing of the Ingredients in this product. In summary, it contains: Sunflower Lecithin, Phosphatidyl Choline.
Supplement Facts
Suggested Usage and Storage
Take 2 softgels daily with food. Store in a cool, dry place after opening.