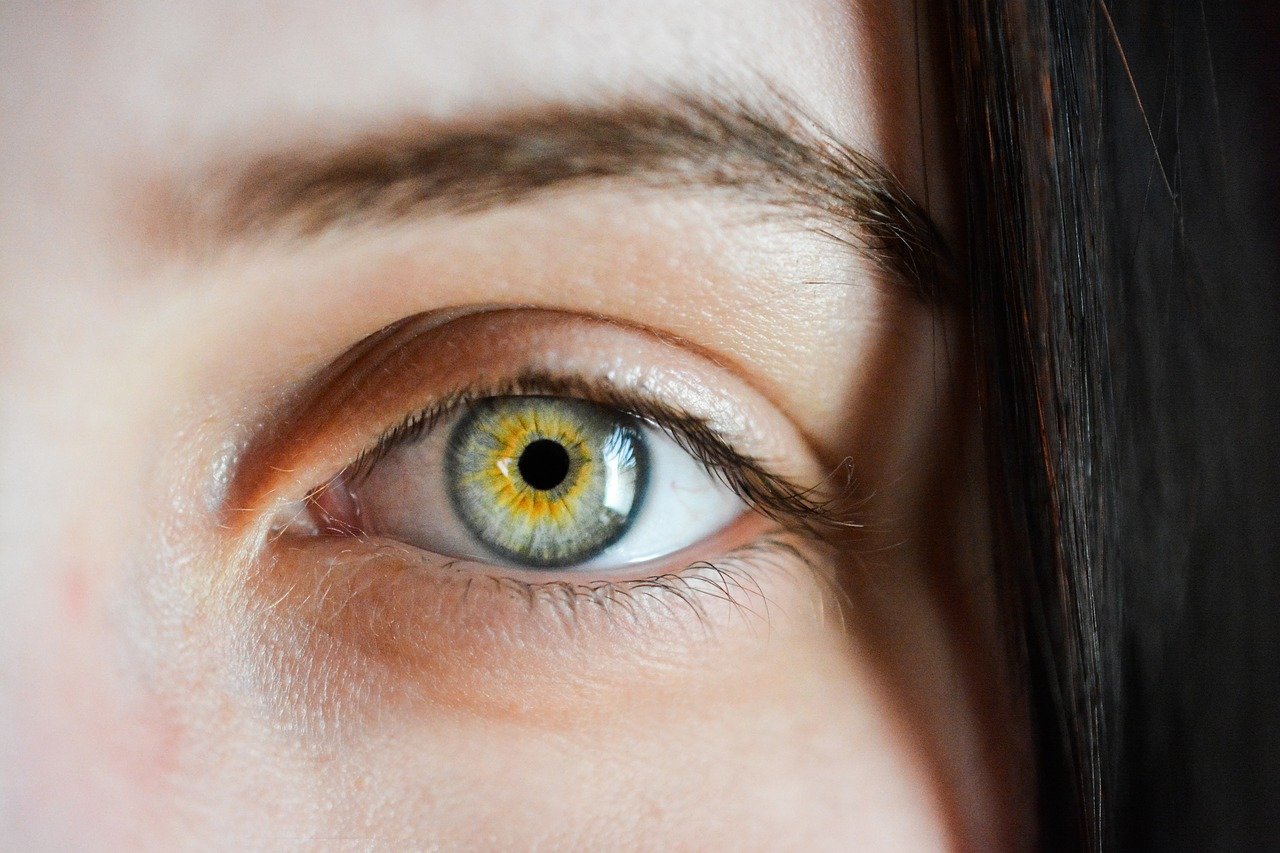 Guard Your Eyes (With This)
Our eyes are exposed to so many harmful things.
In 2021 you're apt to receive damage from a variety of sources, and we're not just talking about the sun here.

Perhaps the #1 way to damage your eyes is watching the news. Some people would argue that the news damages your brain, but we're not here to shame anyone for trying to be informed.
What we're saying is staring at a large screen like your TV, or even small ones like that of a phone or a tablet, can do damage to your sensitive eyes.

It doesn't have to do with how bright the screens are, but the kind of light they emit.

The prevalence of screens and the harmful light they've been associated with projecting into our eyes is what led Dr. Wiggy to create Eye Defense.

We like this product a ton because it gives you essential nutrients that are super helpful at making your eyes feel great when you've been subject to the rays of our screens (and other irritants).

Today you have an opportunity to get it for 15% off with our coupon code BLUELITE2. It expires on 7/18/21 - so use it soon.

You don't need this coupon if you purchase in the store, but it's definitely the only way to save online.

Plus, Eye Defense won't just help protect your eyes, it can seriously help out with eyes that dry out more than they should.

Here's how.
Why Eye Defense Is Great For Defense and Comfort
If you want to defend your eyes, one of the best things you can do is defend them from UV rays with sunglasses.
There are arguments behind not always wearing sunglasses (research indicates your eyes may benefit from minimum exposure as UV rays can trigger hormonal responses), but we know for sure that you can wear them and expect protection when you're out in the sunlight for hours on end.

The sun emits several kinds of radiation, including UV light.

Screens, on the other hand, emit something known as blue light.

And the way that Eye Defense works, there's a good chance it's going to help support your eyes so they don't succumb to the ravages of blue light.
And since most of us are more likely to be starting at the screens than being bombarded with sunshine, Eye Defense is a great fit for our modern lifestyles.

Especially when staring at screens, or general lifestyle choices, result in dry eyes.

And our patients and customers agree that Eye Defense is crucial for healthy eyes!
"I wear contact lenses and often times deal with tired, dry eyes due to the contacts as well as computer and phone use. I can tell such a difference in using this supplement!!! My eyes feel so much better!!!"





"I have had dry eye challenges for years. I started taking HAIOTB Eye Defense 6 months ago, and have noticed that my eyes do not dry out as before even when I have a fan running at my desk. I am thrilled that this product has helped me so much."

"I've noticed this after about 45 days of use: my eyes don't feel as dry as they did before. They still tear during the days of extended screen time, but the tears are no longer the burning and painful hot tears of before. I will keep using them for a few more months, see if things continue to improve. They seem to be better than the high quality fish oil I was using. No stomach upset with Eye Defense. The only change I might suggest please is the packaging. The bottle is quite large for the number of capsules." 
What makes Eye Defense great at supporting your eye health is the blend of antioxidants and the healthy fats we've included in the ingredient list.

Inside you get: 
Lutemax 2020     100 mg     **
Lutein (from Lutemax 2020)     20 mg     **
Vitamin A (as beta carotene)     2250 iu     **
Vitamin E (as d-alpha tocopherol)     30 mg     **
Virgin Sea Buckthorn Oil (providing omega 7)     25 mg
All of these have been shown in scientific studies to support your eye health in a variety of ways.

1 capsule a day is enough to give you noticeable results within a week.

And like we mentioned, there are a ton of people who find that taking these capsules don't just help with defense, but keeping eyes moist and vibrant.

We hope you love taking Eye Defense as much as our satisfied customers who've left reviews on our site do.

Head here now to grab your bottle!