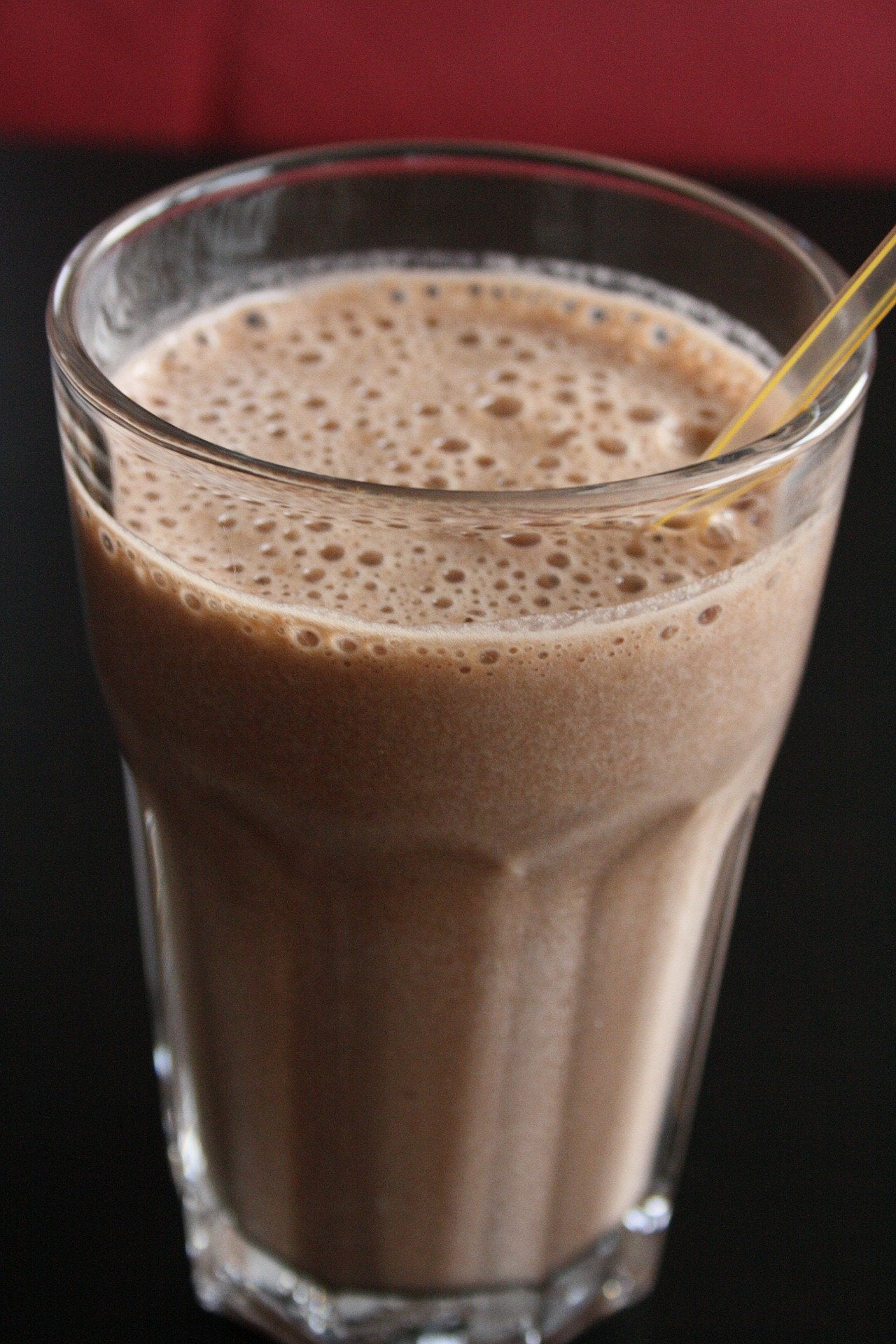 Husband Takes Wife's Supplement Then THIS Happened

Every day all across the nation husbands use things that their wives would claim are theirs.

Sometimes they're using their lotion… other times they're eating their chocolate...and rarely when they're in a pinch they may even use their deodorant (oh boy).

All of these situations are less than ideal, obviously.

But there's one time when husbands take something from their wife and neither seem to mind.

What could possibly be shared by both men and women that was originally just supposed to be "a mom thing"?

The answer is our Momsanity Mom Fuel Protein Powder in Natural Vanilla.

We're not kidding about dads and moms sharing this awesome meal replacement.

Take a look at what one of our happy customers has said about the Momsanity Mom Fuel Protein Powder in Natural Vanilla.

My husband and I start our day with a mom fuel shake. It's the most delicious protein shake I've ever had. I buy vanilla so I have flexibility to make it chocolate or blueberry or whatever.

Can Men Safely Enjoy a Product that Says Mom On It?
Men can be kind of funny about using things that are intended to be for females. As if being near a purse could somehow cause their estrogen levels to rise.
Fortunately, this powder is made up of ingredients that aren't going to harm a guy's testosterone levels.

In fact, the ingredients inside can make a man even "manlier". Ok, that's a stretch, but the ingredients could absolutely help a man hit their health goals.

Here's why this product is just as good for women as it is for men.

It contains healthy fats: The thing that makes this protein shake more than a protein shake is that it's actually loaded with healthy fats. A lot of protein shakes contain fat, but not many of them are helpful for ketogenic diets. This protein shake offers you coconut milk powder and MCT oil, which are some of the best fats on the planet. Adding this to your diet can help with cardiovascular health as well as helping you lose weight.

It gives you hypo-allergenic proteins: Men and women alike across the U.S. are known to have issues with food allergies and many people end up having allergies to some of the popular kinds of protein powders. We made Momsanity Mom Fuel Protein Powder in Natural Vanilla out of some of the most easily digested proteins around; Pea Protein Isolate, Bovine Collagen, and Brown Rice Protein. All of them help to build bone and strengthen tendons and ligaments, but they're also known to be virtually allergen-free.

It's low carb: One more thing that this protein shake offers (or doesn't) is a low glycemic index. Because we made it with monk fruit, an all-natural 0-calorie sweetener, every sip you take will help to keep your blood sugar within the normal and healthy range. Most of the protein shakes out there have sugars/carbohydrates in them that are known to spike blood sugar. Ours doesn't and that's a huge benefit regardless of your gender.

Packed with antioxidants: In the fight to keep oxidative stress at bay we made our protein shake with top-tier ingredients known to have serious free-radical fighting power.  To help in the fight against cellular aging these antioxidants can help you in ways you never imagined.

As you can see, those are some pretty good reasons for moms and dads (and kids and grandparents), to enjoy this stellar product.

And we also forgot to mention one of the most important factors. It tastes amazing!

100s if not 1000s of our customers use this in their daily lives as a meal replacement or a supplement after exercise… consider doing the same for yourself by grabbing a canister here.