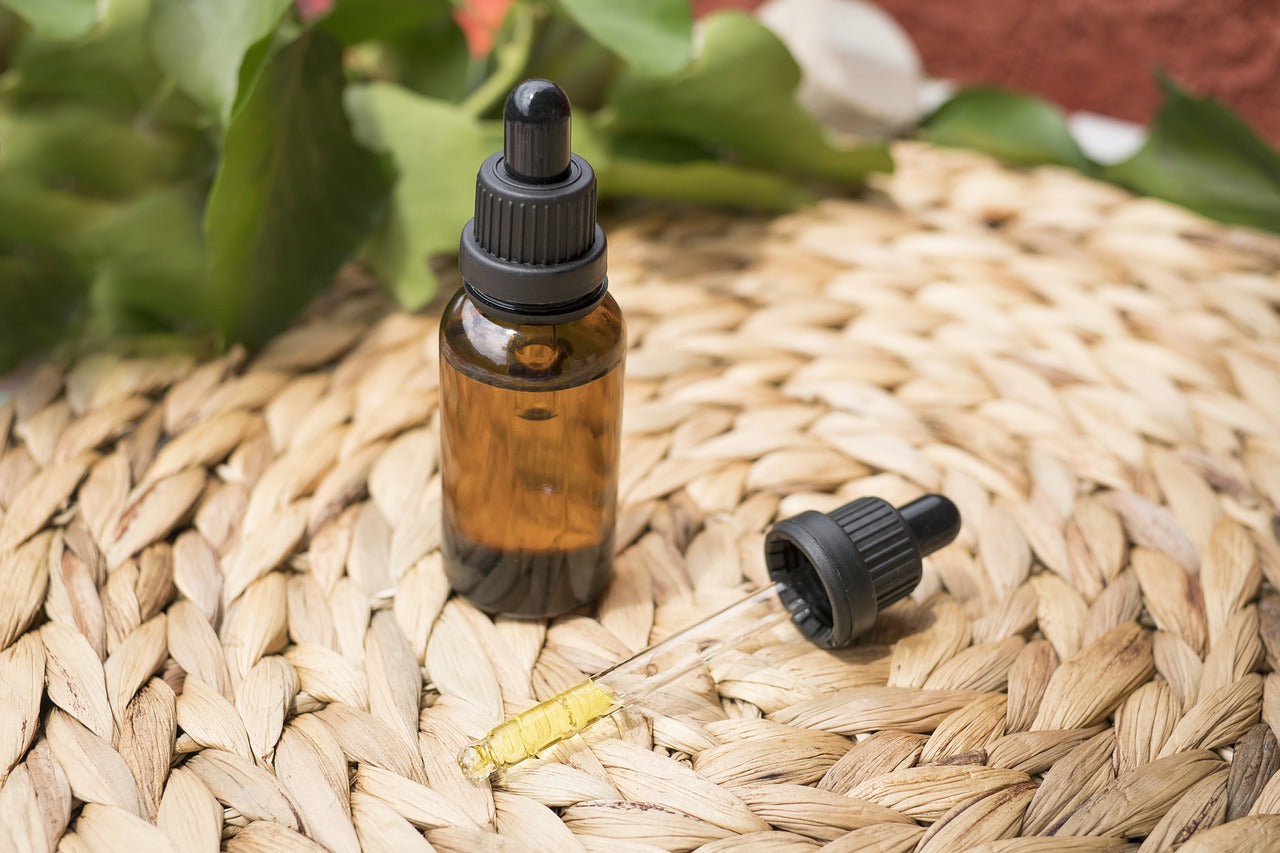 What Do Doctors Think about CBD?
CBD, easily one of the hottest topics in the field of mainstream as well as alternative health today.

Why?

There are several reasons it's a topic of discussion.

Obviously, the first reason is because CBD is a derivative of marijuana (it can also come from hemp) and marijuana is illegal on the federal level.

The other reason it's the subject of intense debate is because there are hundreds of thousands of people who say it works for them.

From cancer patients who use it to deal with the nasty effects of chemotherapy to people using it to replace their dependence on painkillers, and even people giving it to pets who have arthritis, CBD is all the rage.

But what do doctors like myself say about CBD?

It's a fair question so I'd like to tell you what I think about it while sharing the opinion of other physicians I respect and how they feel about CBD.

Many Doctors Don't Fully Understand CBD but Recognize This Truth about It
CBD doesn't receive all that much attention in medical circles because it's not a medicine.

CBD is regulated somewhat like a supplement. 
Unlike supplements, not all CBD is legal. CBD that comes from hemp is legal in all 50 states. CBD manufacturers extracting from marijuana is only legal where marijuana is legal.
Because it's a supplement with various restrictions associated with it, many practitioners don't even bother investigating its usefulness.

Which, is a problem. 

Research on how CBD works shows that our body has receptors throughout it that were designed to to work with CBD.

First off, let's talk about CBD and what it is. CBD is the abbreviation for a cannabinoid called Cannabidiol. Cannabidiol comes from hemp, or marijuana, and when it is released in the body it binds to receptors present in the brain as well as varying tissue.
Our bodies have entire systems designed to accept cannabinoids. This system is called the endocannabinoid system. THC is another cannabinoid that links up to our endocannabinoid system.

You may have never heard of THC before, but it's the cannabinoid that makes marijuana smokers get high. When THC links up with receptors in the endocannabinoid system it causes the release of all kinds of chemicals (like neurotransmitters) that induces an intoxicating high.

CBD bonds with receptors in the endocannabinoid system too. But instead of making you feel high, when CBD binds to receptors it causes the body to release chemicals that promote inflammation reduction, pain relief, calmness and more.

That is why CBD is being used with greater and greater frequency now. An already existing endocannabinoid system is finally being accessed and the effects it has on our bodies is making people feel better than they have in years.
Physicians aren't really trained on the endocannabinoid system or how CBD affects it.
Those that do know about it generally only have knowledge of it because pharmaceutical companies have made drugs meant to mimic how naturally occurring cannabinoids from hemp and marijuana work.

However, as CBD became legal nationwide it's forced physicians to recognize that CBD is a valid way to treat a variety of ailments.

Especially since the FDA continues to relax restrictions on CBD and more states are legalizing marijuana. 
       

 

What Are Top Physicians Saying about CBD?
Top physicians in the integrative and functional medicine circles appreciate the value of CBD as an alternative to many conventional treatments. 
And they're saying this based on the available evidence.

For instance, Dr. Joseph Mercola, Dr. Andrew Weil, Dr. Sanjay Gupta, and Dr. Mark Hyman support using it.

Just a few weeks ago, Dr. Mark Hyman wrote this on his Facebook page.
"Cannabis has received a bad rap in recent history, but there is now a large body of research that shows cannabis and the various phytocannabinoids it contains to be very effective in improving a long list of health conditions."
And Dr. Mercola says on his website that even though there's a vast amount of research showing CBD is an effective treatment for conditions, its threat to Big-Pharma and even the paper industry taints how people view it.
Mercola wrote, "As I noted earlier, the medical use of CBD oil, especially as a treatment for pain, also represents a significant threat to the sale of opioids which have so enriched Big Pharma in the last decade.
The cannabis plant also poses economic threats to the lumber, energy, food and other industries; its fiber products can be used to make paper, biofuel, building materials, food products and oil, clothing, shoes and even jewelry.
In fact, according to the Hemp Business Journal, industrial hemp "can be used in an estimated 50,000 different products across a wide spectrum of industries: from textiles to food products, building materials to bioplastics, nutraceuticals to nanomaterials, ethanol to animal bedding.25 Still, if the use of CBD were more widely adopted by Americans for medical treatments, we would probably all be healthier."
And Dr. Andrew Weil recently appeared on the Joe Rogan Experience podcast (the world's #1 podcast) and told Joe Rogan he uses large doses of CBD to help with his health.
Best of all, there's substantial evidence supporting using CBD to improve your health
    What the Evidence Shows about CBD Supplements
In the future, CBD will become one of the most well-studied natural substances on the planet.

In the past 10 or so years researchers have studied it hundreds of times, and many of them show just how effective CBD is for modulating health. 
I borrowed this list from Dr. Mercola's website to share with you. 
"Allergic asthma — "CBD treatment decreased the inflammatory and remodeling processes in the model of allergic asthma," according to the European Journal of Pharmacology
Anxiety and sleep — "Cannabidiol may hold benefit for anxiety-related disorders," The Permanente Journal
Autism spectrum disorders (ASD) — "Cannabis in ASD patients appears to be [a] well tolerated, safe and effective option to relieve symptoms associated with ASD," Scientific Reports
Blood pressure — "This data shows that acute administration of CBD reduces resting BP and the BP increase to stress in humans," JCI Insight
Cancer pain, nausea and lack of appetite — "The National Cancer Institute (NCI) currently recognizes medicinal C. sativa as an effective treatment for providing relief in a number of symptoms associated with cancer, including pain, loss of appetite, nausea and vomiting, and anxiety," BioMed Research International
Cancer/tumors — "Cannabidiol (CBD), one of the compounds present in the marijuana plant, has antitumor properties," Cancer Letters
Diabetes — "These results suggest that the neuroprotective effects of CBD in middle-aged diabetic rats ... are related to a reduction in neuroinflammation," Neurotoxicity Research
Epilepsy — "CBD is a well-tolerated and effective anti seizure agent and illustrates a potential disease-modifying effect of CBD on reducing both seizure burden and associated comorbidities well after the onset of symptomatic seizures," Epilepsia
Inflammation — "CBD that exerts prolonged immunosuppression ... might be used in chronic inflammation, the terpenoids ... might thus be used to relieve acute inflammation," Cannabis and Cannabinoid Research
Irritable bowel diseases — "Clinical trials suggest that there may be a therapeutic role for cannabinoid therapy in the treatment of IBD," Current Gastroenterology Reports
Multiple Sclerosis — "As cannabis legalization has impacted the variety of cannabis products available, there appears to be growing numbers ... using cannabis ... reporting use of highly efficacious products with minimal side-effects," Multiple Sclerosis and Related Disorders
Neurodegenerative and cardiovascular diseases — "CBD has been found to possess antioxidant activity in many studies, thus suggesting a possible role in the prevention of both neurodegenerative and cardiovascular diseases," BioMed Research International
Ovarian function/female reproductive system — Impacts "the female reproductive system where it affects folliculogenesis, oocyte maturation and ovarian endocrine secretion," Journal of Ovarian Research
PTSD and nightmares — "Administration of oral CBD in addition to routine psychiatric care was associated with PTSD symptom reduction ... CBD also appeared to offer relief in a subset of patients who reported frequent nightmares as a symptom of their PTSD," Journal of Alternative and Complementary Medicine
Pain, migraine, detoxification from opioids — "There is accumulating evidence for various therapeutic benefits of cannabis/cannabinoids, especially in the treatment of pain, which may also apply to the treatment of migraine and headache. There is also supporting evidence that cannabis may assist in opioid detoxification and weaning, thus making it a potential weapon in battling the opioid epidemic," Headache
Parkinson's and Alzheimer's diseases — "CBD may be effective in the "treatment of five syndromes, currently labeled recalcitrant to therapeutic success, and wherein improved pharmacological intervention is required: intractable epilepsy, brain tumors, Parkinson's disease (PD), Alzheimer's disease (AD) and traumatic brain injury," Frontiers in Integrative Neuroscience
Pediatric seizures — "The efficacy and safety profile of CBDV suggest it may have therapeutic value for early life seizures," Neuropharmacology"
The Last Word On CBD
As you can see, CBD is definitely something the average person looking to protect their health should look into.

Whether or not it's right for you depends greatly on what you want to accomplish.

When it comes to getting CBD all I can say is do your research. Numerous CBD products sold are not as potent as they claim (since there's no standard of enforcement on purity) and some companies will lie to you about how good their product is.

Since CBD has various legal restrictions on it (based on source material) I'll refrain from offering an opinion on what brand to go with.

I'd just recommend being thorough in your research and only then should you purchase that CBD.