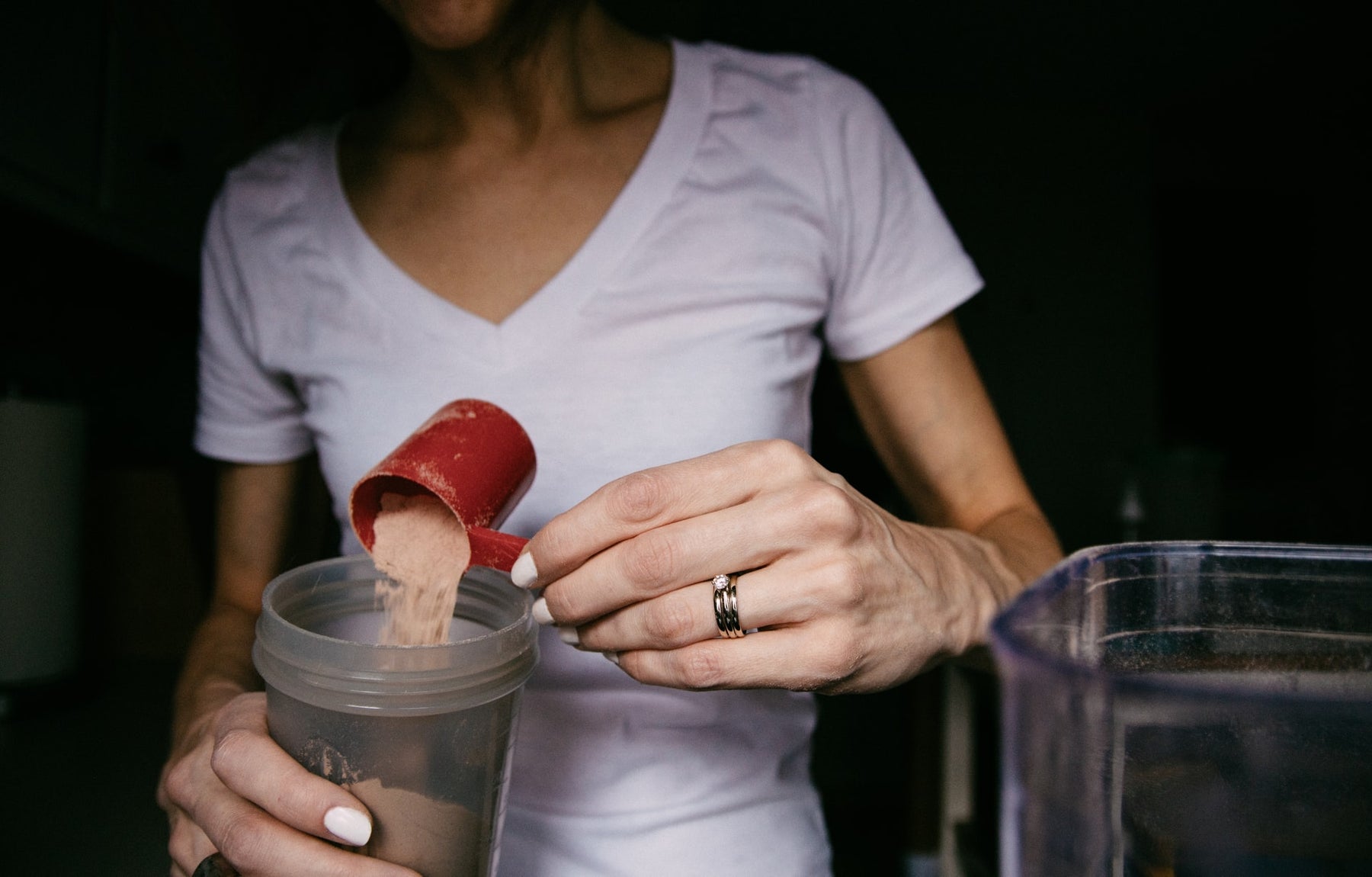 Why Our Customers Love This Protein Shake
If we thought 2020 was crazy…

2021 is showing up as a dead-ringer for the year before.

Which is why we wanted to tell you about what people were saying about one of our products. And they're ALL good things.

See, we have this product called Momsanity Dutch Chocolate Shake that's proven to be quite popular since Dr. Wiggy and his wife Emily came out with it a few years ago.

One of the things we've noticed is there are quite a few guys who come into the store and say they love it. How could they not?

There's a lot going on here, and all of it designed to help you feel better, look better, and make your mouth happy. 

Momsanity Dutch Chocolate Shake is a protein shake, that's also an antioxidant shake, that's also a meal-replacement shake.

Pretty awesome, right?

We certainly think so.

But, so do other people.

So before we get into what they said, we're going to let you in on a few secrets.

And we'll reveal what that is below. 
Secrets about Momsanity Dutch Chocolate Shake

We're not good at keeping secrets, but if you're new to our old email list, then maybe what we're about to share with you will sound like "secrets".

The first, is this protein shake could help you support healthy blood sugar levels, which is one of the best things you could ever do for your health.

The second "secret" is that you can use protein shakes like this to lose weight and promote lean body mass. Basically, you could use this to get the body you know you should have to maintain great health.

And the third secret is that we've got tons of reviews on this product that prove it's a dynamite product to keep in your health-supplement arsenal.

Check out what people have to say about it. 
The whole family loves it!
Great product! Purchased for me (Mom), to get some good protein in ... but as it turns out the whole family enjoys it! Tastes great, and fills you full for the day ahead! Love the Dutch chocolate flavor! A definite favorite!
Best Protein Drink
Five Stars! This is a great protein drink whether mixed with almond milk alone or added veggies. I've used this product for over a year and love it. I prefer a MOM Fuel shake in the morning over breakfast. I mix it with spinach and a couple ice cubes and blend.
I love the great taste
This is my 3rd month using this protein shake. I love the great taste even mixed with plain water, the taste is good. It is very satisfying & last me until my next meal. It keeps my weight stabilized. I'm on the auto shipment & look forward to receiving my monthly order.
Good stuff!
Momsanity is seriously good. I'm a Dad, but I'll take it. Good products here and the service has been top notch. Today's world is missing that. Thanks for all you do!

We have 33 more 5-star reviews that almost all read like that. You can see them here.

Which is amazing.
Mix this into a healthy (or unhealthy diet) and it's sure to give you some serious health-supporting effects.


Protein Shake to Meal Replace
Dr. Wiggy and Emily made the Momsanity Dutch Chocolate Shake to help replace a meal for people. Or, in some instances, just to hold you over between meals. 

That's why so many people are able to lose weight using it, they drink some and then they don't eat as much later.

And when you consider the price, it's quite affordable.