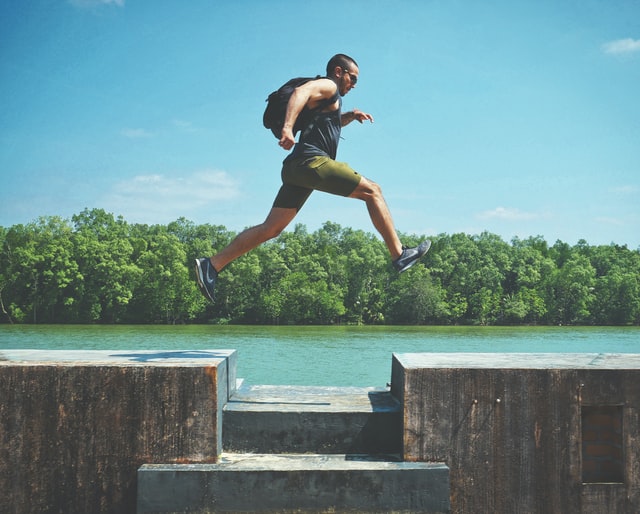 Our Preferred Way to Fix Being Tired All the Time
Look, everyone is tired, or at least it seems like most of us are.
And many of us are tired not because we don't get enough sleep, but because we're overstressed and our hormone levels are out of balance.

Adrenal fatigue is the name of that problem.

And adding a refreshing herbal regimen to your day is one of the best ways to help support your hormone levels, lower your fatigue levels and support great health in the process.
For this reason we created Adrenal Syn3rgy.

Adrenal Syn3rgy consists of 3 different herbs that all work in harmony to strengthen your body's ability to resist the negative effects of stress and help infuse you with boundless energy.

By taming stress…

And supporting the balance of hormones related to stress you can feel better, and more "charged up" so you can take on the day.
What Makes Adrenal Syn3rgy So Good at Boosting Energy



As Dr. Wiggy has written about before in other blog posts, the effect of several different supplements taken together at one time has the power to totally transform body function.

This is known as a synergistic effect.

And synergy actually works.

Just ask Karen.
So why does synergy work so well?

Well, the first thing you need to realize is we didn't just include a random set of ingredients in Adrenal Syn3rgy.
Here's the ingredient list:
200 mg of Ashwagandha Extract (no less than 7% withanolides)  
150 mg of Holy Basil 
150 mg Rhodiola Extract (3% salidroside)            

All of these are clinically tested and shown in multiple studies to help improve our body's response to cellular stress.

Each of them affects your cells ability to resist stress in a unique fashion.

And when you combine them they offer bulletproof protection against cellular stress.

You can think of each ingredient as the members of a sports team. One ingredient "scores goals", another prevents the other team from "scoring goals", and the last ingredient is the coach who gives them the resources they need to succeed.

It's a crude example, but you can agree that no team is ever going to win a game without those 3 team members…

And your best bet for effectively supporting your body's fatigue response to stress is using ingredients that all work together to support the health of your body.